My work is now represented by the Bromfield Gallery AND Atelier Newport:
Bromfield Gallery, 450 Harrison Ave., Boston, MA 02115
Atelier Newport, 200 Bellevue Ave., Newport RI 02840
Current Exhibits

Newport Annual Juried Exhibition 2017
Feb 4–May 21, 2017
Winner of "Best in Show" award
artist talk: April 13, 2017 6 pm at Newport Art Museum
Newport Art Museum
76 Bellevue Avenue
Newport, RI 02840
newportartmuseum.org
Recent Exhibitions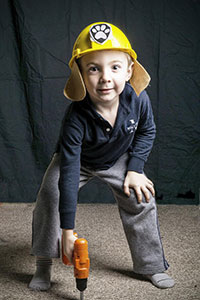 ALTER-EGO
Gallery Artists
August 31 – October 2, 2016
Opening Reception: Friday, Sept. 2; 6 – 8:30 pm
Bromfield Gallery
450 Harrison Ave., Boston MA
Wednesday-Sunday, 12 – 5 pm
(617) 451-3605
www.bromfieldgallery.com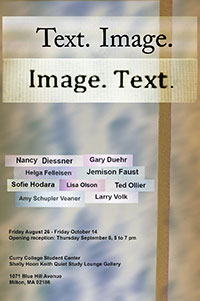 Text. Image. Image. Text.
August 26 – October 14, 2016
Opening Reception: Thursday, Sept. 8; 5 – 7 pm
Curry College Student Center
Shelley Hoon Keith Quiet Study Lounge Gallery
1071 Blue Hill Ave., Milton MA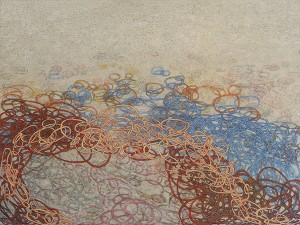 What Lies Beneath Series
Bromfield Gallery, Boston, MA
Solo Show
2016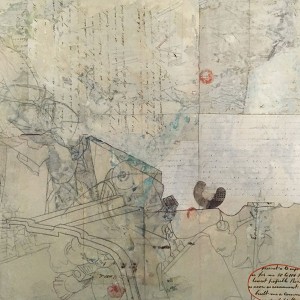 Bromfield Friends Celebrate the Life of Rob Reeps
Bromfield Gallery, Boston, MA
2016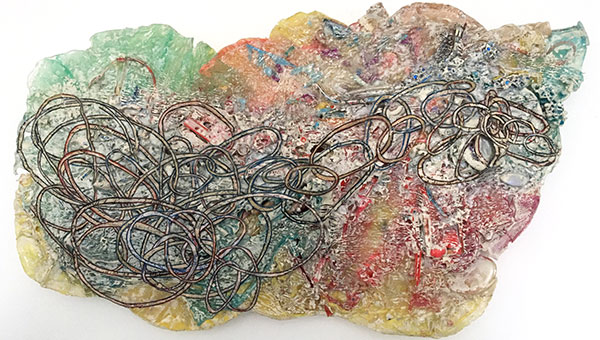 Not Exactly Flat
Bromfield Gallery, Boston, MA
Gallery artists' group show
2016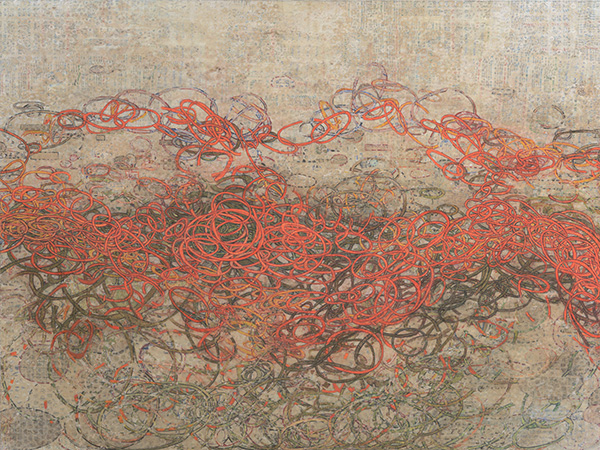 Opposites
The Vets Gallery, Providence, RI
Art League of Rhode Island
Open Juried Regional Exhibition
2016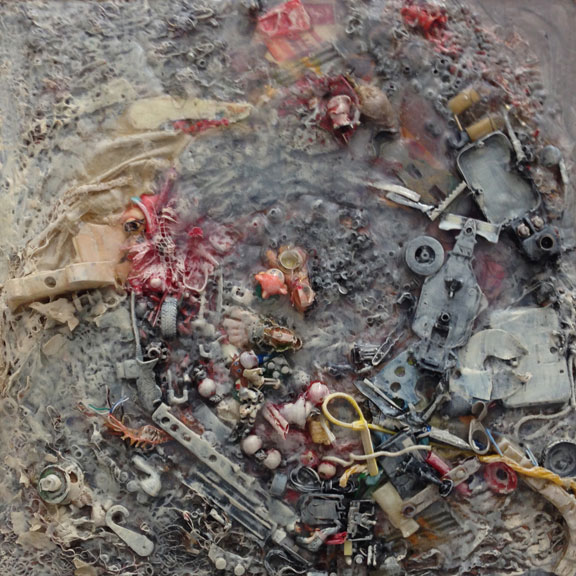 Plus One
Bromfield Gallery, Boston, MA
gallery artists and their invited guests
2015
Possessions: Prized & Otherwise
Attleboro Arts Museum, Attleboro, MA
Group Exhibition
2015
Daring to Defy the Medium: What is Collage?"
National Association of Women Artists
On line group show
2015
Krause Gallery, Providence, RI
Exhibition with Nelson Smith
2014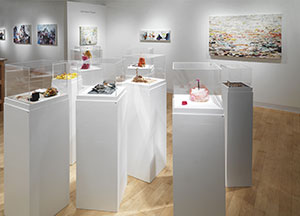 "The Before Part of What I Do Series"
Bromfield Gallery, Boston, MA
Solo Show
2014
Jemison Faust was awarded 1st Place in Mixed Media
for "The Before Part of What I Do #9"
Newport Art Museum Annual Members' Juried Exhibition 2014
Juror: Dominic Molon,
Richard Brown Baker Curator of Contemporary Art at the RISD Museum
See me on YouTube:

Reviews
"The mess before" By Cate McQuaid, Boston Globe
"Jemison Faust is a personal organizer, so "The Before Part of What I Do," her show at Bromfield Gallery, examines the mess before organization occurs. Her mixed-media paintings and three-dimensional collages wryly capture the emotional fog that can accompany clutter. In "The Before Part of What I Do #17", an expertly composed painting, the foreground brims with brightly colored plastic items and snarled wires and cables; Faust knows the eye-popping appeal of colored plastic. But the scene recedes into a smoggy miasma, like the funk exuding from a landfill. She makes her collages from the stuff she excavates. "The Before Part of What I Do #25" features a tiny list: "Heat/Lie flat/No pillow/Get rid of car." There's a toy ambulance bound up in elastics, a jewelry box with a fingertip-sized dome inside, and a puddle of resin. These surrealist associations add up to a small narrative of desperation that is still, somehow, lit up by playfulness. "
"The Before Part of What I Do", Bromfield Gallery By James Baker
"Jemi is a person who makes it her business to sort out the detritus found in other people's attics, closets, and basements; a psychiatrist of sorts – but truly a painter, seeing in the neglected accumulations of discarded items a story of a person's life, and a vision of merry painterly apocalypse; a vocabulary of objects each with a meaning, each with a form that speaks to the eye, all composted in a landscape that grows ever more fertile in the imagination.
In the process of these paintings there is a natural force at work that compresses the many objects into encrustations of tactile mass that merge with surface and space. We lose our way searching for a path through chaos to a horizon of escape – from claustrophobia to light. The experience of time through accumulation is accusatory – excess through neglect and overcompensation for a world in the process of loss. The act of painting here resists the sentimentality and often shallow narrative of images to reveal a force within the image, and a meditation on the ways of collecting and filing gone awry, leaving behind a rich emotional frailty and tender futility.
Residue recycled into content. Mundane objects become ethereal. From the glut of stuff the unspoken poetry of sacred clutter is revealed."
"Tipping Point Series", Bromfield Gallery By Cate McQuaid, Boston Globe, 2010
"Also at Bromfield, Jemison Faust veers away from her previously deeply layered painting style toward a crisp, light realism. Faust has a day job as a professional organizer. Her "Tipping Point'' series depicts one client's toy-strewn basement, with an astonishing array of plastic items. Chaos in the playroom, in all its cheery colors, is laden with satisfyingly dark portent."
"A Beautiful Mess" by Irene Muniz, Boston Globe, 2010
"Jemison Faust enjoys helping people regain some control in their lives. A personal organizer for more than 20 years, she'll sort out drawers or bring order to a kid's playroom. She's there for clients when they can no longer find bills or their closet becomes a forbidden zone — as she puts it, "when it has all tipped over into chaos.'' The mess has also become an inspiration for the Newport, R.I.-based Faust, who is a painter and mixed-media artist as well. The "before'' photos she takes to document the clutter are the starting point for the oil paintings in her collection "Before the Work Begins: Tipping Point Series,'' on exhibit until June 26 in the South End's Bromfield Gallery."
Newport Art Museum 2010 Annual Show
Juror: Monica Ramirez-Montagut, Curator of The Aldrich Contemporary Art Museum in Ridgefield, Connecticut.
"Faust's traditional rendering of a domestic space is now subverted by our new disease: the insatiability of contemporary consumerism."
ARTSMASH RI, by Bob Dilworth, Chair of University of Rhode Island's Art Department, Art Curator, 2009
"Tipping Point shows an interesting progression form Faust's earlier works. If there is a way to map cultural evolution Faust has tapped into a seismic visual narrative of growth, destruction, change, and decay in urban life. It unfolds in brawling shimmering colors of discarded objects such as storage bins, doll houses, games, miniature toy building sets, dumpsters, plastic ovens and containers; assembled in what could be a sprawling graveyard or an abandoned construction site."
"Blue trashcans tower in the foreground, while parts and pieces of broken objects occupy the middle ground and horizon. All have been claimed by time and neglect. It's hard not to see this work as a mythical landscape of the forgotten. Overflows of ruined things cast here and there reveal signs of a doomed place; connected to history only by the destruction it has suffered which makes Faust's vision ominous, apocalyptic, yet in some ways, still beautiful."
Bill Van Siclen, Providence Journal, 2004
"A good place to start is the Newport Art Museum, which is hosting a small solo exhibit of works by Newport artist Jemison Faust …Faust has managed to channel a lot of energy into her compact spaces. Though small in size, her Renovation Series packs a big punch."
"Faust finds castoffs ripe for Renovation" by Joanne Silver, Boston Herald, 2004
"When Jemison Faust looks at the snazzy black and white patchwork of her winter jacket, she can recall where all the pieces came from. For Faust all those well-worn items are just a beginning. In her art work and in her life, she delights in finding new vitality in things that already have a history."
"Strength in Numbers" by Lisa Falco, ArtsMedia, 2002
"In 'After Closing Time #2' Faust presents a never-ending staircase reminiscent of M.C. Esher, a subterranean ladder that leads to a light source. Though the collage is mostly finished in matte black, there are cubist patterns layered on the board. These patterns and the emerging light source are revealed where Faust has scraped away paint to bring pastel paint layers, reptilian textures and the bare wood base to the surface. These paintings are mysterious and labyrinthine, making the viewer feel that they have entered a hidden passageway and discovered life in the underground."
"Shadowy Places" by Jerry O'Brien, Providence Journal, 1999
"Faust created a dozen pieces…that are fiercely geometrical, drawing the eye into a location well beyond the surface. Washed in tones of copper, rust, gray, black and ivory, the works suggest distant views of enormous panoramic dreamscapes, with overlapping shards of material exploded by light."